These are the artists that I  used though out the painting project to inform and inspire my decisions on what I should do throughout the painting process.
There were several artists that I initially wanted to use. Unfortunately there is not enough literature on them to be able to quote that I used them, especially in my artist statement. These included an anonymous artist named Caia, where upon I could only find one of her paintings that was relevant to the piece that I was designing.
Source: Journey On
Source: Forest Fire
Source: Rapture
I was inspired by the strong use of the colours in sometimes partly undefined shapes to create a painting. I was also attracted by the painting 'Forest Fire' as personally, I was confused by where each tree trunk began and end as they merge into one. And yet, the trunks are all still defined and are individual in one forest. I wish to bring that aspect into my own painting.
I also looked at the Instagram photographer Mike Kus who often takes photos in clear reflections. I was inspired in the way in which the reflection that he was able to capture was as clear as the object itself.
Source: Mike Kus
Source: Mike Kus
Source: Mike Kus
I also had a quick look at the work of Pete Gilbert. He is an artist that works and lives in the New Forest, and so I found it appropriate to look at his work. The work of his is also very free, much like Caia's and yet also very natural. The works are colourful, and I hope to have as many colours within the painting to express the mood and the atmosphere in not only the painting, but the individual areas of the painting too.
Source: Pete Gilbert .me.uk
Source: Pete Gilbert .me.uk
Source: pinimg.com
There were then the artists that inspired these artists, and these are the artists that I intend to use to inform my practice and technique throughout this project. The inspirations are not only artists as I also looked at books and films to inform by decision about the way in which I was going to paint. All of these inspired me in different ways including that of composition, use of colour palette and the general technique of painting and mark making.
Paul Klee Trees
It is not the way in which Paul Klee paints trees, in a blocky, unrealistic way, but the passionate way in which he describes them, that caught my eye.
"Le noyer"
I Arbre qui, de sa place,
fièrement arrondit
tout autour cet espace
de l'été accompli,
arbre dont le volume
rond et abondant
prouve et résume
ce que l'on attend longtemps:
j'ai pourtant vu rougir
tes feuilles en devenant vertes:
de cette pudeur offerte
ta magnificence, certes,
les veut à présent punir.
II
Arbre, toujours au milieu
de tout ce qui l'entoure –,
arbre qui savoure
la voûte entière des cieux,
toi, comme aucun autre
tourné vers partout:
on dirait un apôtre
qui ne sait pas d'où
Dieu lui va apparaître . . .
Or, pour qu'il soit sûr,
il développe en rond son être
et lui tend des bras mûrs.
III
Arbre qui peut-être
pense au dedans:
antique Arbre-maître
parmi les arbres servant!
Arbre qui se domine,
se donnant lentement
la forme qui élimine
les hasards du vent:
plein de forces austères
ton ombre claire nous rend
une feuille qui désaltère
et des fruits persévants.

—R. M. Rilke

Allow me to use a simile, the simile of the tree. The artist has studied this manifold world and has, so we may suppose, somehow found his way in it, quietly. He is so well oriented that he can bring order to the flight of appearances and experiences. This orientation in the things of nature and of life, this multifarious ramified and branching order, I would liken to the root system of the tree. From here the juices flow to the artist, passing through him and through his eye. Thus he stands in the position of the trunk. Battered and moved by the power of the flow, he introduces what he is seeing into the work. Just as the crown of the tree visibly expands in every direction in time and space, so does the work.

"Walnut"

I Tree which, from its place,

proudly rounded

All around this space

Of the summer accomplished,

Tree whose volume

Round and abundant

Proves and summarizes

What we wait a long time:

I have seen blushing

Your leaves becoming green:

Of this modesty offered

Your magnificence, certainly,

Now wants to punish them.

II

Tree, always in the middle

Of all that surrounds it -,

Tree that savors

The whole vault of the heavens,

You, like no other

Turned towards everywhere:

He looks like an apostle

Who does not know where

God will appear to him…

However, for it to be safe,

It develops in round its being

And hands him ripe arms,

III

Tree that may be

Think within:

Antique Master Tree

Among the trees serving!

Tree that dominates,

Giving itself slowly

The form that emliminates

The wind hazards:

Full of austere forces

Your clear shadow makes us

A leaf that quenches

And persistent fruits.

– R. Mr. Rilke
Source: Pubhist.com
Source: pinimg.com
Elizabeth Magill
The slightly colourful mist and eerie feeling that the paintings create by using a misty background and coming further into focus to the foreground where  upon there are trees and twigs. I would like to somewhat recreate this.
The 'creepy' twigs – I don't necessarily want twigs in the painting as I am working with evergreen trees, however I want them to be 'creepy', such like these twigs.
Most landscape painting focuses on the land: its valleys, its horizons, its mountain peaks. But for Irish painter Elizabeth Magill, the sky is the main attraction. In her work, the earth is often nothing more than a hulking silhouette separated from the heavens by a carefully drawn horizon line, while vast patches of sky, marked out with birds, solidly occupy the majority of the canvas. Sometimes no land is visible at all; its existence is implied only by tree-tops or wires from an electric bus or tram. In almost every case, what's above is more interesting than what lies below.

Source: proquest.com
Source: images.exhibit-e.com
Source: artinliverpool.com
Source: lisesinnbeck.com
Source: lisesinnbeck.com
Under the Skin (Film)
A dark and mysterious forest that which strange happenings occur to the central character. This is the same sensation that I wish for the viewer to have when viewing my painting.
Source: stampsy.com
Source: openlettersmonthly.com
Cabin Porn (Book)
This book presents wonderful cabins that which I would like to take a large amount of inspiration from in order to design a derelict house on the water of the painting.
Source: bbci.co.uk
Source: bbci.co.uk
Source: tumblr.com
Source: bbc.co.uk, cabinporn.com
Antony Gormley
This is a childhood artist whom I have loved ever since I first saw this piece. It is not the piece itself that interests and inspires me, but rather the view that you have when lying down on the floor and looking across. This is the stepping of the each individual sculpture to make the forest. This is what I want to recreate through the forest in my painting.
Anselm Kieter
The erratic nature of the way in which he paints to create scenes such as forests and fields. I would also like to use this erratic nature in the painting of the trees to continue the creepy feeling of the forest.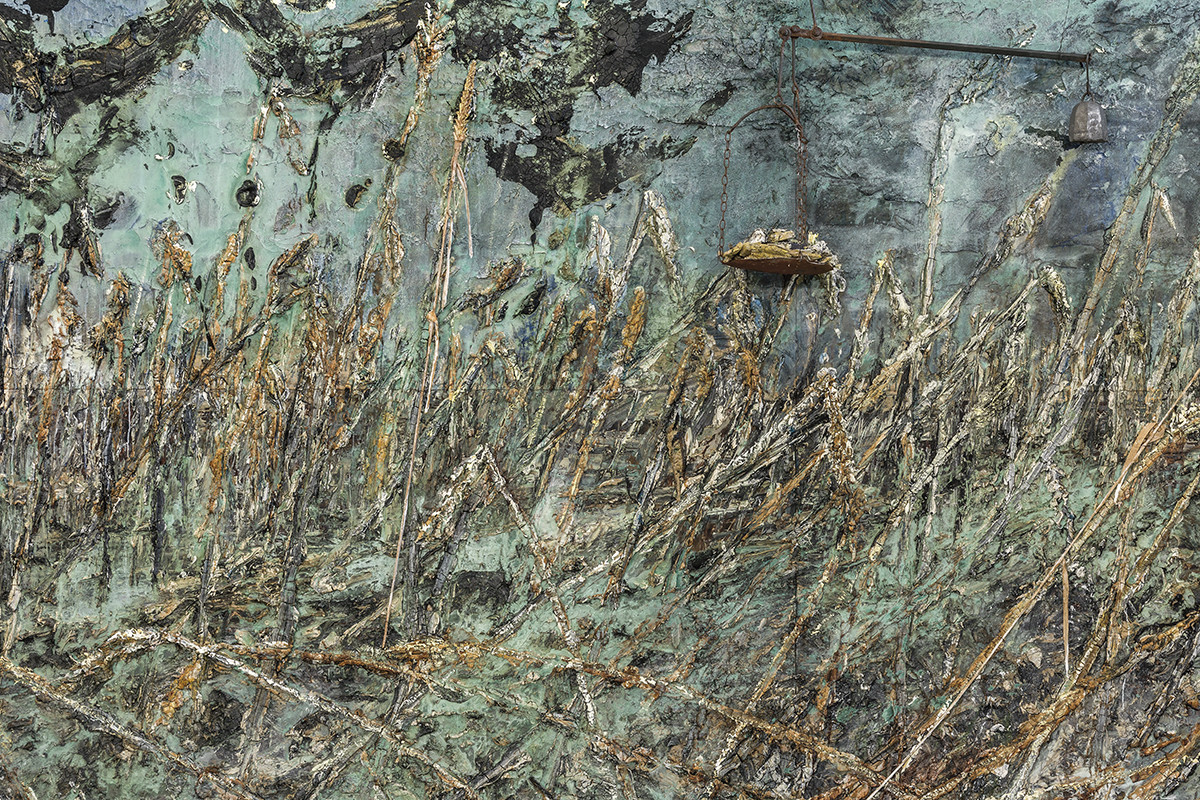 Source: cloudfront.net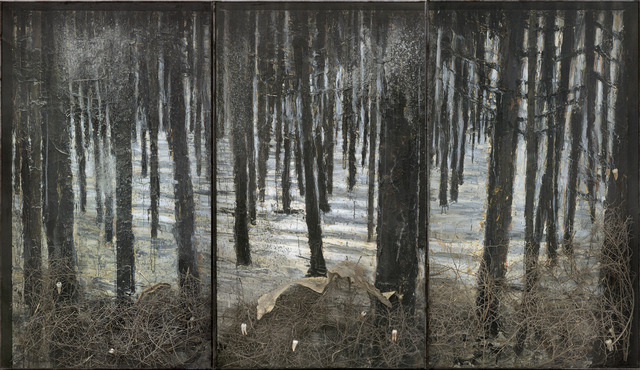 Source: cloudfront.net
Source: gagosian.com
Peter Doig – White Canoe
From the Friday 13th film still, a creepy sensation comes across from both the film still and the Peter Doig paintings. The colour palette and brash brush strokes helps create this.
The layering of the brash brush strokes and colours helps create the atmosphere and this is something that I wish to try and recreate when painting.
Source: saatchigallery.com
Source: pinimg.com
Source: christies.com
Stills from Friday 13th (Film)
Source: phaidon.com
Peter Doig – Concrete Cabin
The same brash brush strokes used as in the White Canoe pieces.
The bark and the visual texture of the trees in particular in these pieces are what I would like to replicate if I need to paint the base of the trees.
Source: saatchigallery.com
Source: tate.org.uk
Source: tate.org.uk
Peter Doig – Reflections
Reflections in general – I am still unsure whether I want to do the exact replica either side of the middle of the painting or whether I wish to make it slightly blurry. Whichever way I decide to do the reflection, I hope to take some inspiration from these paintings in order to get the complete reflection.
Source: media.tumblr.com
Source: tate.org.uk
Source: monsoonartcollection.com
Alex Hartley
Derelict settings for sometimes very modern looking sheds and huts. This derelict and un-visited look is something that I wish to recreate in the medium of painting, instead of photography.
Different forests have different sorts of huts and houses. The evergreen forest photographed has a very shed-looking sort of house, which is what I am aiming for in my painting.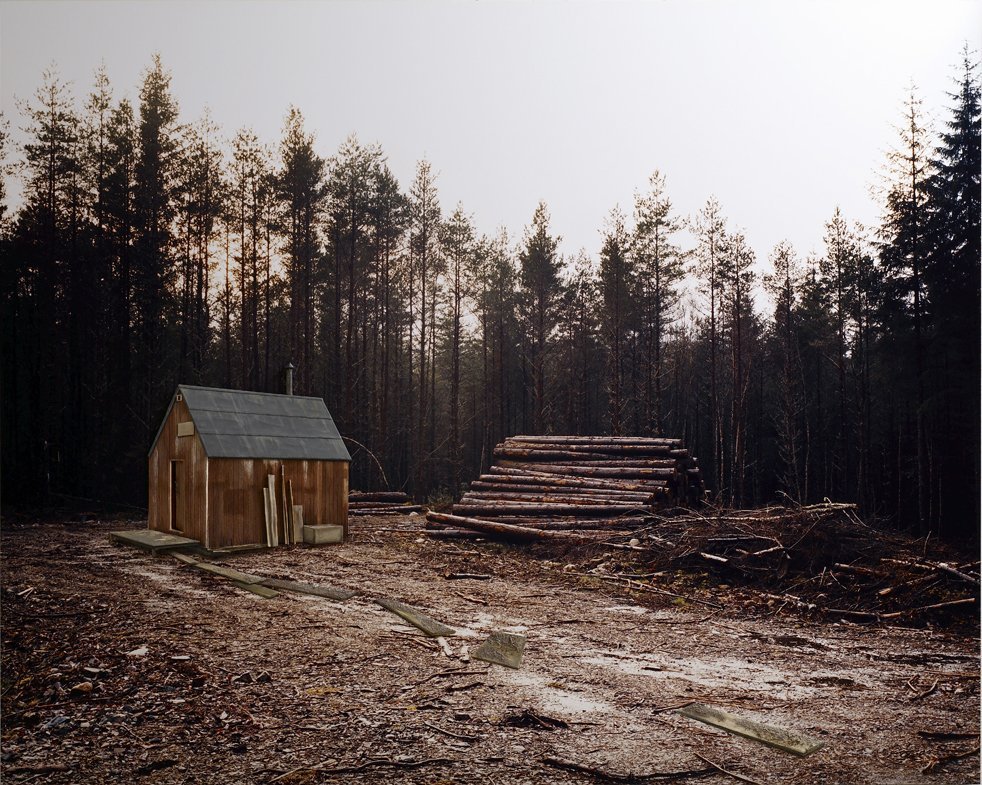 Source: cloudinary.com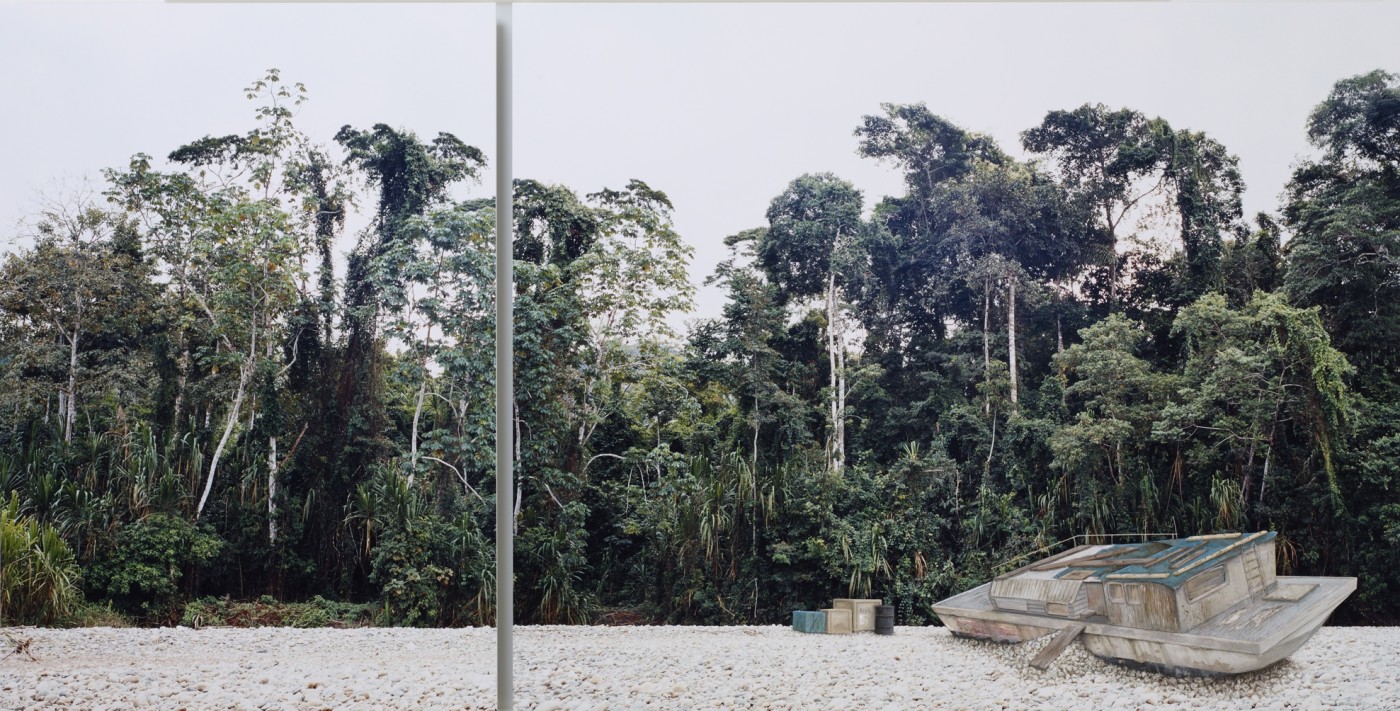 Source: cloudinary.com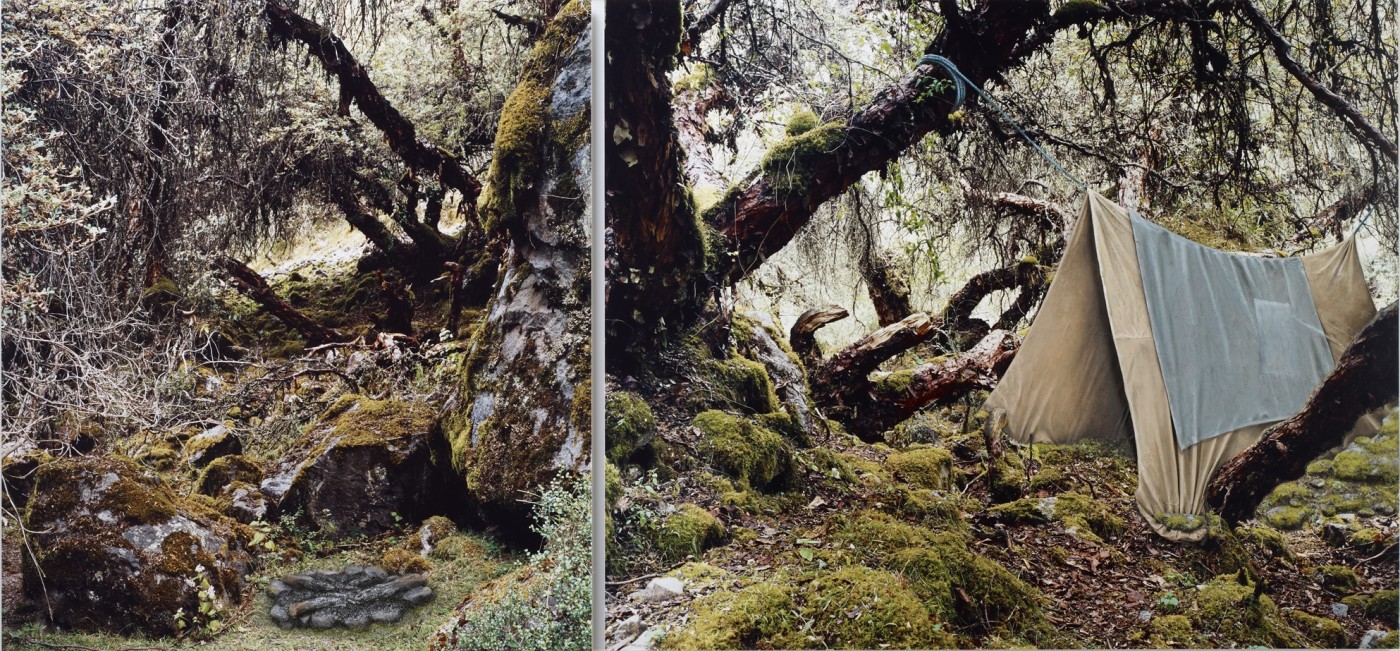 Source: cloudinary.com
Zeng Fanzhi
The use of bright and slightly washed colours in the background is something that is an element that I wish to have in my own painting.
The layered colours in the background and the twigs in the foreground is also an element that I wish to have. The layers will also be shown within the forest as I wish for it to look deep and also very dark.
Source: Gagosian.com
Source: eightartgallery.files.wordpress.com
Source: cloudfront.net
Source: artnet.com
Source: hatjecantz.de
Neo Rauch
The use of juxtaposed colours within the painting creates strange scenes. I would like to use the same, or a similar colour palette within my painting as it would hopefully help create the contrasting moods and atmospheres that I wish to have in the painting.
The fairy tale image that the paintings have is also something I would like as the text from which my painting is derived from sounds like it is a scene from a story like this.
The juxtaposition of the oversized people versus the smaller houses is also strange. Everything is in proportion, however, not in size. This is like the description of the girl in the text, which is something I am considering to add to the painting in order to follow the writing piece that I was given.
For more information on Neo Rauch's latest work visit; Adventures in London(land).